Mission Statement
It is my goal to assist my patients in their return to health as comfortably and quickly as possible. I encourage education and active participation of my patients in their achieving and maintaining optimum health. 
--Dr. Lisa Devlin



Lisa Devlin, DC, MS is an Activator Methods Chiropractic practitioner.  She has been in private practice in Mountain View, CA since 1993.  Three times voted the "Best Chiropractor in Mountain View" in 2005, 2006, and 2007, Dr. Devlin's mission is to assist her patients in their return to health as comfortably and quickly as possible. She encourages education and active participation of her patients in their achieving and maintaining optimum health. She explains to each patient what their condition is and the treatment procedure. If you have a question, she is always accessible via phone or email.

Activator Technique
Activator Methods Technique® is a gentle, low-force program of chiropractic care. It has been safely used for over 35 years to benefit people with a wide range of health problems-without drugs or surgery!
In the late 1060's, this revolutionary chiropractic technique was developed to improve safety and comfort for the chiropractic patients.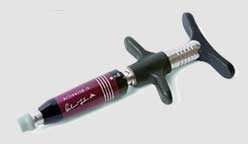 Since then, the technique has grown to be the most widely-used "low force" chiropractic technique in the world.
The Activator Technique incorporates the latest advances in orthopedic, neurological, and chiropractic examinations along with a unique system of administering spinal adjustments. Using the Activator analysis and the Activator instrument, your chiropractor can help restore spinal balance, safely and comfortably.
Doctors of Chiropractic receive extensive training ¡n the Activator Technique. This method is also one of the most scientifically researched techniques in chiropractic. Patients all over the world are benefiting from the ease and precision of this unique method of chiropractic care. Discover how the Activator Technique can work for you!
Dr. Lisa Devlin, D.C., M.S.
1265 Montecito Ave., Ste. 105
Mountain View, CA 94043

Phone: 650.428.0950



Office Hours

Monday

10-6

Tuesday

8-noon
Afternoon off site for Animal Care

Wednesday

9-5

Thursday

Off site for Animal Care

Friday

8-5

On rare occasions, my office hours may change. Please check the Calendar or call the office for up to date information.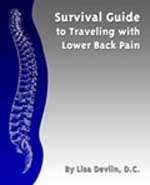 Please check out Dr. Lisa's booklet: Survival Guide to Traveling with Lower Back Pain. Click above for more booklet info.