Mission Statement
It is my goal to assist my patients in their return to health as comfortably and quickly as possible. I encourage education and active participation of my patients in their achieving and maintaining optimum health. 
--Dr. Lisa Devlin



Lisa Devlin, DC, MS is an Activator Methods Chiropractic practitioner.  She has been in private practice in Mountain View, CA since 1993.  Three times voted the "Best Chiropractor in Mountain View" in 2005, 2006, and 2007, Dr. Devlin's mission is to assist her patients in their return to health as comfortably and quickly as possible. She encourages education and active participation of her patients in their achieving and maintaining optimum health. She explains to each patient what their condition is and the treatment procedure. If you have a question, she is always accessible via phone or email.

Laser Testimonials
Since the 1960's, I have been visiting Chiropractors because of a serious fall that injured my back.  It was chiropractors or surgery, and I am so thankful that I chose chiropractors.  Arthritis had set in the past decade or two, and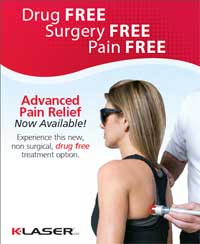 my visits were more and more frequent.  In May of 2009, I went to the museum and had to use a wheel chair because I could not stand without severe back pain.  Then the early part of 2010, Dr Lisa acquired her laser equipment.  I started treatments on my back, foot, ankle – pretty much all of the areas I had had trouble with.  Oh, my, the difference is incredible.  The most wonderful part is that last Tuesday I went to the DeYoung Museum again and was able to walk the whole exhibit.  Granted, I had to sit a few times, but I did not need a wheel chair!  Halleluiah!  I would recommend to anyone in pain, at least give the laser treatments a try. 
~VS
---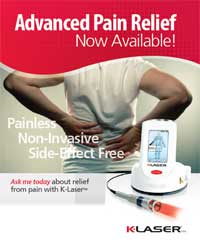 My aging joints thank you and your laser treatments for the renewed usage of my knee and Achilles. I so enjoy the painlessness and treatment that does not require medication, YEAH!!! Who knew that I would not be limping up and down the court, and that my bruises are magically erased after seeing you!!?
I appreciate the newly added treatment and know that with my active and clumsy lifestyle I will be in to see you.
~SN
Dr. Lisa Devlin, D.C., M.S.
1265 Montecito Ave., Ste. 105
Mountain View, CA 94043

Phone: 650.428.0950



Office Hours

Monday

10-6

Tuesday

8-noon
Afternoon off site for Animal Care

Wednesday

9-5

Thursday

Off site for Animal Care

Friday

8-5

On rare occasions, my office hours may change. Please check the Calendar or call the office for up to date information.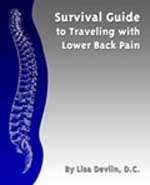 Please check out Dr. Lisa's booklet: Survival Guide to Traveling with Lower Back Pain. Click above for more booklet info.